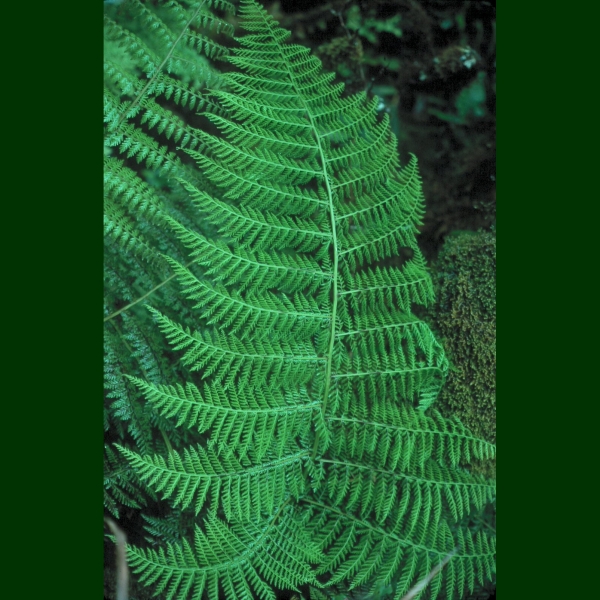 Hawaiian Name(s)
: 'aākōlea
Scientific Name
: Athyrium microphyllum
Vernacular Name
: none
Family
: Woodsiaceae
Status
: endemic
Authority
: (Sm.) Alston
Description
:
Habitat
Favors wet mountain environments between 610–1830 m (Valier 1995:64–65).
Medicines
: Young shoots and stems mixed with shrimp, kalo leaves (taro,
Colocasia esculenta
), and kukui nut flesh (
Aleurites moluccana
), and served in poi as treatment for naoa'ono'ole (loss of appetite). Used in childbirth in conjunction with kikawaio (
Christella cyatheoides
) and kalo leaves (Chun 1994:28–29).
Non Medicinal Uses
: Made into lei (see mele entry). Base of stalk cooked and eaten like hāpu'u (Chun 1994:28).
Specific gravity of wood
: unknown
Famous Locations
:
Mele
: Kahuli aku kahuli mai kahuli lei ula lei 'aākōlea (see Bishop Museum Archives Mele manuscript collection of Helen Roberts, Box 4.2 p. 65a–66).
`Ōlelo Noeau
:
Dye Color and Parts
:
Kino lau
:
Location on Bishop Museum Kalihi Campus
:
Propagation Information
: