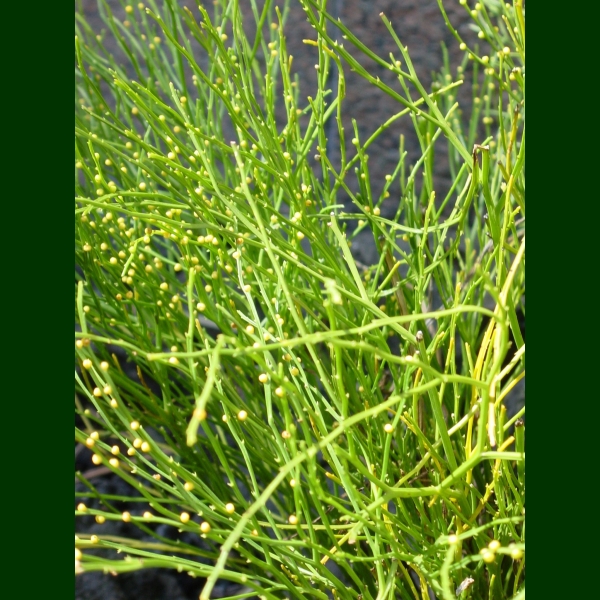 Hawaiian Name(s)
: moa, moa nahele, pipi, 'o'ō moa
Scientific Name
: Psilotum nudum
Vernacular Name
: upright whisk fern
Family
: Psilotaceae
Status
: indigenous
Authority
: (L.) P.Beauv.
Description
: Slender shrubby or tufted perennial, 1-2 ft tall, two-forked branched, minute spores.
Habitat
Found in moist to dry localities, on soil, among rocks, and on trees (Neal 1965:1; Valier 1995:21).
Medicines
:
Non Medicinal Uses
: Branched stem used in children's game called 'moa nahele' (cock fighting), winner would announce victory by crowing like a rooster (Krauss 1993:88). Spores used like talcum powder (Valier 1995:4)
Specific gravity of wood
: n/a
Famous Locations
:
Mele
:
`Ōlelo Noeau
:
Dye Color and Parts
:
Kino lau
:
Location on Bishop Museum Kalihi Campus
:
Propagation Information
: Grows well under medium to high light in moist-dry soils, as well as well-drained, uncut moss (Hoshizaki & Moran 2002:470).